Termite Inspection Sydney

Does the feeling of having termites in your room make you sick? Have you tried to exterminate them but couldn't do away with the whole colony? Termites can be hard to deal with especially those that reside in the soil and hide in building woods. Also, destroying their colonies is a daunting task that'll you to do more than just exterminating the working ants. But with the right termite inspection Sydney Company, you could have it easy and save damages on billions of dollars of properties.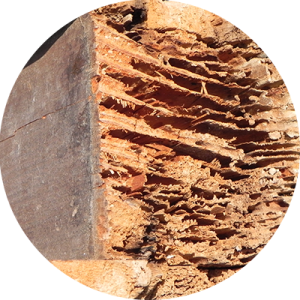 Why You Need Termite Inspection Services.
Bearing in mind that the cost of termite control can be expensive, you'll need termite inspection services to determine early termite infestation. This'll not only aid in reducing damages but will cease any other potential risk of termites infesting other areas.
Also, the process enables you to get a suitable cost for termite treatment or control services. Once your building is inspected for termites, you'll be provided with a suitable termite treatment plan that'll be inclusive of the termite treatment quote, methodology, and what's need to avoid further termite infestation.
Lastly, the process could help to identify any other pest's related services that you need. Most of the termite inspection companies may offer full pest inspection, and they'd help determine if your house or property is infested y other pests like cockroaches, ants, rodents, and snakes, among others.
Choosing The Right Termite Inspection Sydney Company.
Whether you need termite inspection services for your house, your construction projects, or for business property, you'll need to get the best termite inspection Sydney company. However, there're plenty of companies out there and nailing on one can be a hard thing. Some of the factors that you could consider include'
Level of Expertise.
If you need termite inspection services for billions of dollars of property, you'll want to hire a termite inspection Sydney Company with a lot of years of experience. Still, this's something you 'ld. think of if you need to save your house, rental properties, or garden from termites infestation. The good news is that termites inspection companies with the higher level of expertise are able to do a comprehensive termite inspect, choose a suitable method to extermination, and provide a recommendation on keeping these termites away. Understandably the level of expertise in the niche will come handy with stealer customer service, and more.
Pricing.
Price is a huge determinant of the termite inspection Sydney Company that you'll hire. There're companies that'll not charge you for termite inspection but for treatment. There're others that provide only termite inspection services and will provide you with a quote before they'd render their services. Thus there's no fixed termite inspection cost but you'll have to negotiate on the cost with the particular termite inspection Sydney Company. Before that, make sure to review what they charge, either online or on their website. Review the price for other termite inspection Sydney companies and you'll be able to come up with a suitable price for the inspection.
Termite Thermal Imaging And Inspection.
Using the two methods proved to be the best way of inspecting if you're infested by termites. Most termite inspection Sydney companies apply the infrared thermal imaging technology that enables them to detect termites that hide in walls and other inaccessible areas. This method not only gets the termite inspection job done easily but it environmentally friendly. Some other advantages include
It provides far and rapid termite inspection. This way termites that hidden accessible areas may be easy to find. Also, one has not to remove part of building walls, only to identify areas of termite infestation. Furthermore, the methodology provides the exact locale of termite infestation and this could help in coming up with the suitable termite inspection methodology and save of the cot.
The method uses no radiation and chemicals that could pose danger to the human health. The equipment only emits infrared radiation which is harmless to humans. Lastly, it uses not chemical which could lead to secondary poisoning.
Termite Control Method.
After you've done termite inspection, you'll need to choose a suitable termite control method. You'll have to weigh if you will choose to hire the same termite inspection Sydney company to do the termite control, If you'll choose another company, or do it yourself. Some of the Do It yourself termites control methods that could save on costs include
Termite baiting. Set up a simple termite bait that will help you control the termite colony growth. You could use a slow killing poison and the worker termite will transfer the latter to their colonies where it will be ease by the queen and its young ones.  You could also choose to use a suitable termite repellent.
In conclusion, most of the termite inspection Sydney companies will use the latter methods for termite control and it's key to make sure that you've hired the best termite pest control Sydney Company.